Colony Days in Alaska are a celebration of when the upper Midwest families came here to make a new life. Most of the fun happens in the city of Palmer. Streets are blocked off for food and craft tents, competitions, entertainment, and good 'ole socializing!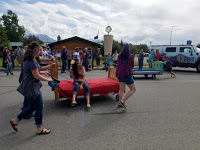 Bed races…too funny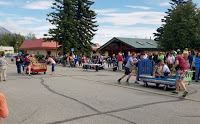 The guys won all 3 races!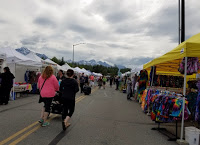 Reindeer hot dogs were actually an option
One of the bands, The Carhartt Brothers, played contemporary Bluegrass and Country and they were great! We saw bed races! I had my hair sprayed several colors to support the local high school girls' softball team! AND I entered a sidewalk chalk art contest! It was so much fun. My black jeans were full of chalk dust from crawling around on the ground creating a humongous butterfly! The best part was that later in the day, I received a call saying that I had won a $15 gift certificate from the local bookstore who had sponsored the contest…oh, yeah…go, me! LOL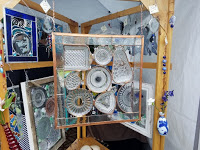 One of many crafts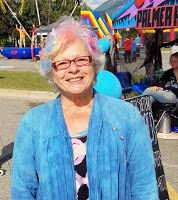 Yep…I have a rainbow head…lol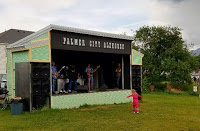 That little girl was totally in the zone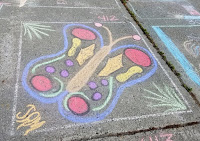 It's a winner!!!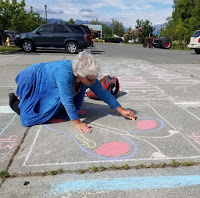 Soooo much fun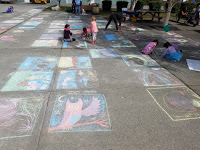 This was about 1/3 of the spaces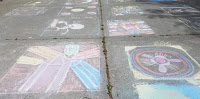 Love the 3-D chalks
The culminating event for the day was a Classic Car Rally. Awesome vehicles lined both sides of Main St. You could tell from conversation and facial expressions that the owners truly adore their cars. We talked to the owner of a Russian motor cycle with a side car…it was so cool…and he invited us to get on/in and have our picture taken! Couldn't pass up THAT opportunity. I must say, though, that MY favorite part of the evening was being able to dance freely up and down the street as music from the 50's, 60's and 70's rang out through the DJ's speakers. Wow, it has been way too long since I have gone dancing…gotta do something about THAT!!!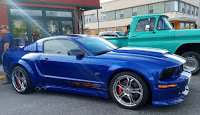 2016 Ford Mustang souped-up for racing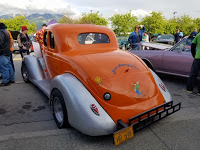 1939 Ford Coupe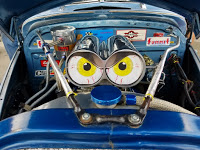 1961 Ford Pick-Up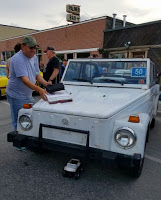 1973 VW 'Thing"
Check out the remote model
underneath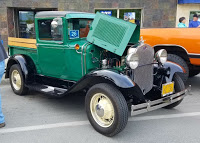 Ford Model "T"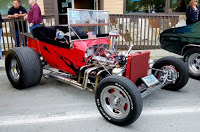 Hot Rod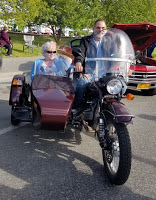 Russian Ural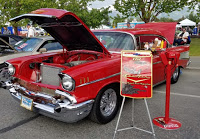 1957 Chevrolet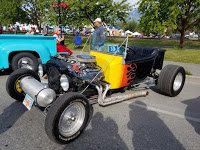 Hot Rod
MG