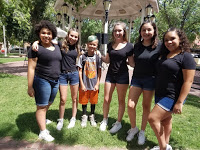 Inspire Crew and Cameron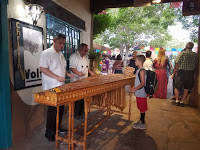 "That look like fun"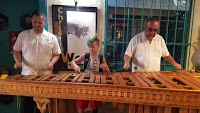 "Now THIS is fun!!!"
A Mariachi Band in the gazebo…a private performance by Inspire Crew…and playing with the New Mexico Marimba Band at the Frida Kahlo celebration in the Patio Market…WOW!
The movie night at the apartments was so much fun. The weather was perfect when it needed to be to see 'The Sandlot', but a bit of rain earlier brought us a double rainbow!!! Can't ask for more than that!
C'mon, Cam…you got this!!!
The gorgeous blue sky was deceiving…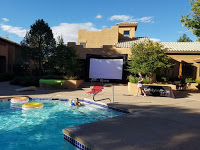 Getting ready for the poolside movie