We had a very leisurely morning…especially me! This got us off to a bit later start than
originally planned, but as always, it all worked out! Oh, then we decided to go out for
breakfast! That in itself was worth the
delay to the beach! SURREAL… is what I
have to say about our breakfast experience at "Hash House a Go Go" Restaurant just a
few blocks away!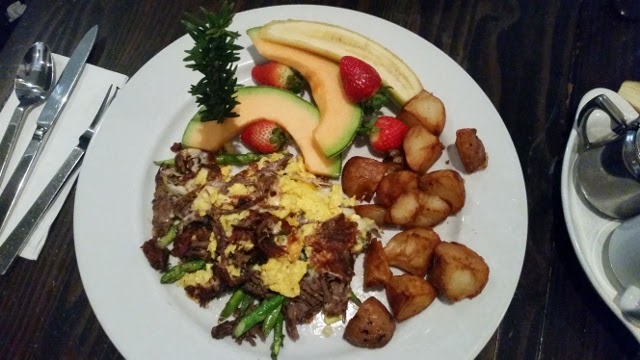 pot roast, eggs, asparagus, provolone…
amazing!!!!
I'm not sure which was
more impressive…the quality of food, the presentation or the quick
service! Everything about dining there
was perfect! The plate was more like a
platter and there was enough food for…let's say, more than one meal!!!! We savored every bite as we continued to enjoy
all the facial expressions as folks' meals were delivered to their tables! We returned our leftovers to the kitchen back
at the hostel and were on our way to the beach!
We grabbed a bus to Broadway where we picked up
the ferry to Coronado. From there, we
walked to the Hotel del Coronado.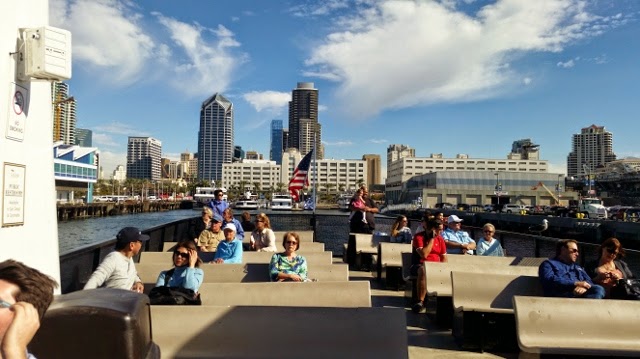 The ferry…downtown San Diego in the back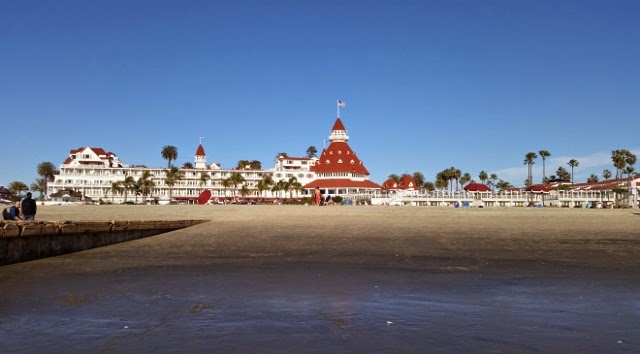 Hotel del Coronado
Golden Gate…lol…one of the
bank entrances!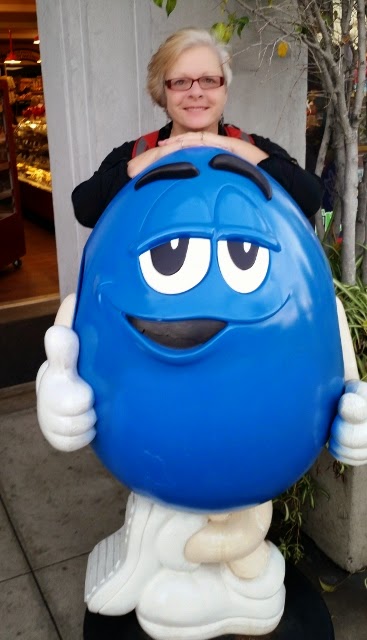 A sweet friend
This was
where the adventure really began…LOL.
This hotel is high end to say the very least! We were on a mission to find the perfect way
in to find a restroom where we could change our clothes for the beach! Well, of course we did, acting as if we were
guests meandering through the "real" guests!!!
It was great fun! Not only was
the hotel and its several private villas gorgeous, but the beach was stupendous! We basked in the sun for a while, I took a
long walk on the beach, we had a snack and then began our journey back!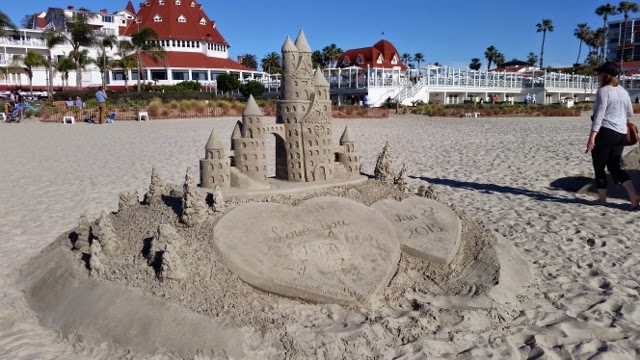 There was a wedding here in the morning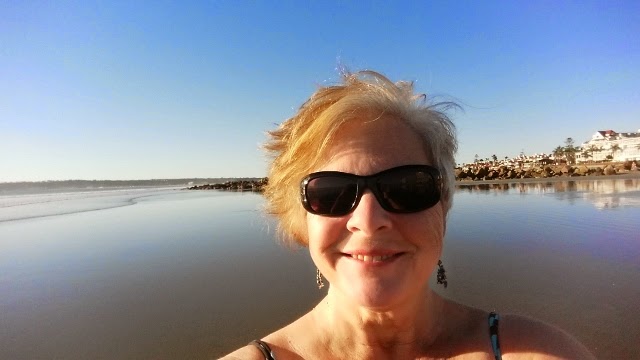 Fun in the sun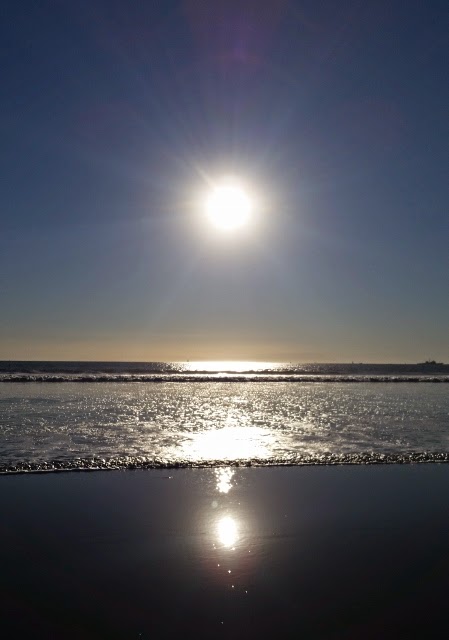 Dusk on the Pacific Ocean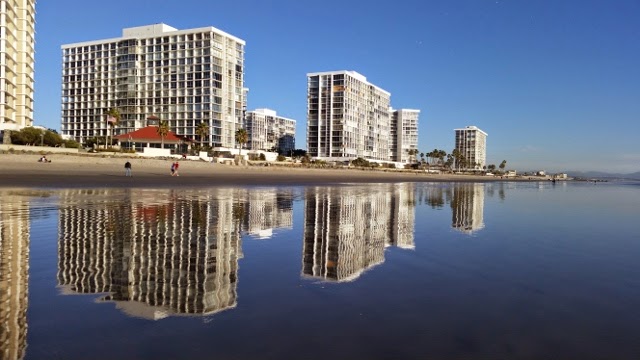 As I walking along the beach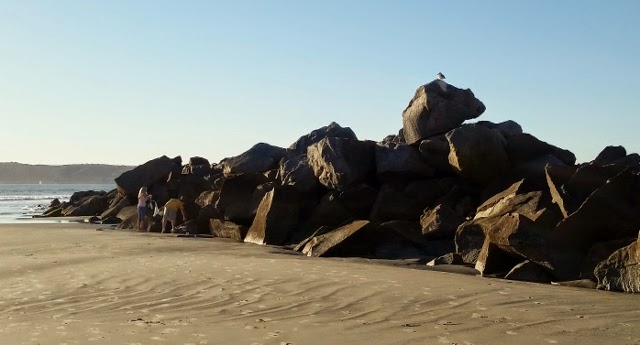 Solo seagull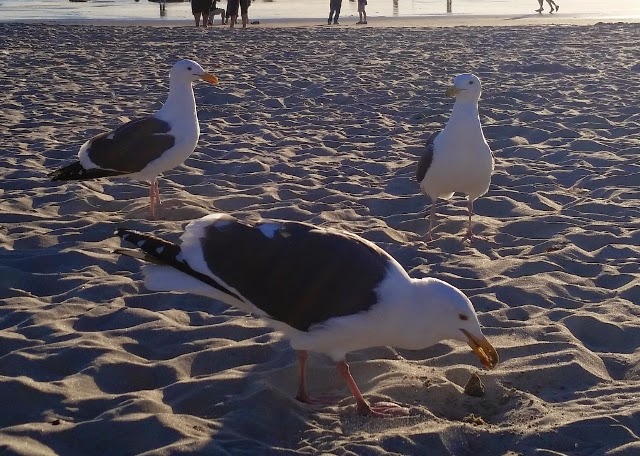 Sharon served an apple core lunch
and many guests appeared…lol
Once we figured out how to get to the ferry
landing, we admired the beautiful San Diego city lights at dusk while we waited
and then enjoyed a pleasant ride to shore.
At that point, we needed to figure out which bus to take to get back to
Hillcrest where the hostel is. We
started walking checking out the schedules at all the bus stops…none were
looking good…lol. We DID have an idea
where we got dropped off in the morning, so we knew we were headed in the right
direction! We found a bus parked and
consulted the driver. She provided that
missing detail we required to reach our destination! We had a half and half dinner…half chicken
curry from the kitchen and half fun leftovers from Whole Foods…we chatted awhile
then put our well-worked legs to bed!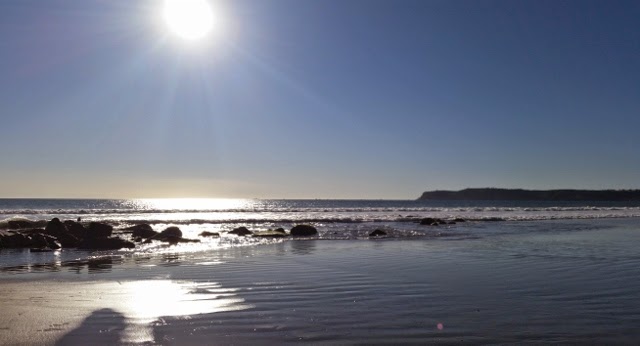 Such a beautiful beach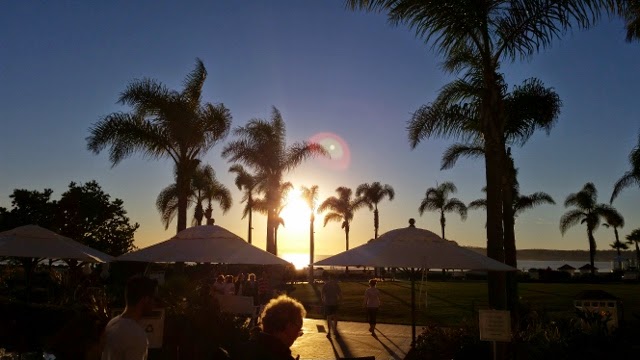 View from the patio outside the hotel