The Center for Birds of Prey was spectacular. What they are doing is nothing short of
miraculous. Approximately 500 birds are
brought to their medical facility each year that have been injured. Some typical injuries include vehicle
collision, electric pole burns and even shootings! Sad.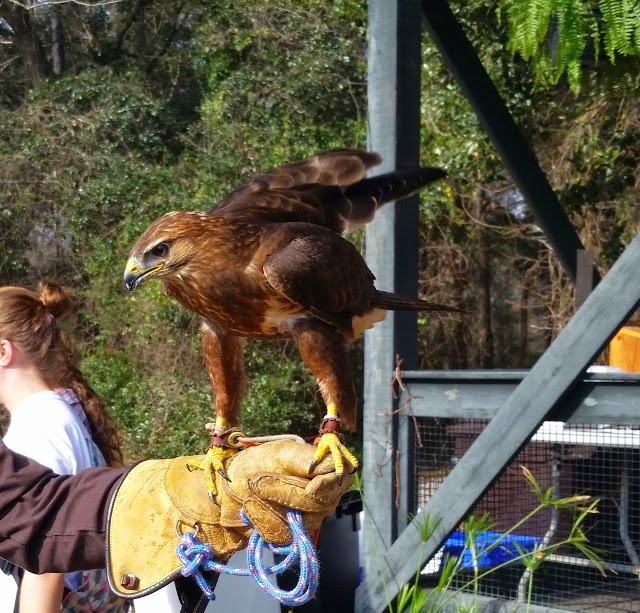 Trained Harris hawk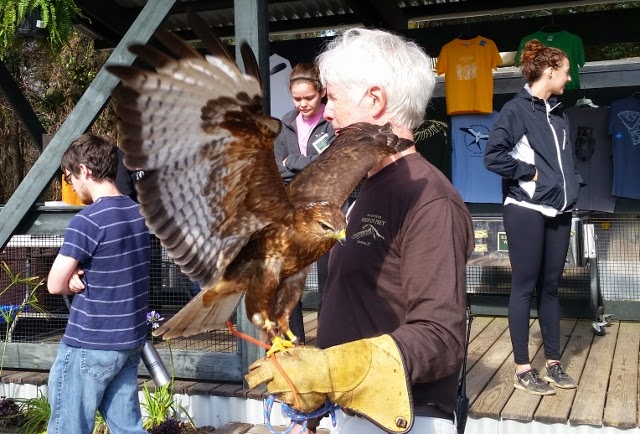 Gorgeous wing colors
Flight demo
Peregrine "wanderer" falcon
Can travel up to 200mph
Steep swift divers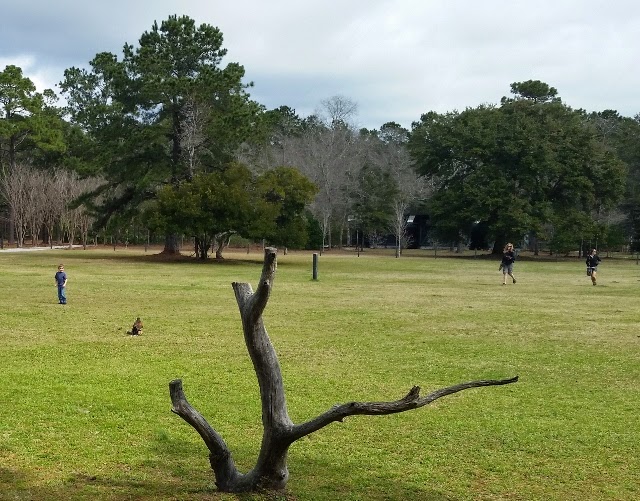 A 7 year old boy was asked to run with
a fake bunny attached to a string in hopes
that we could watch a hawk swoop down
to get it…it WORKED!!! Brave kid!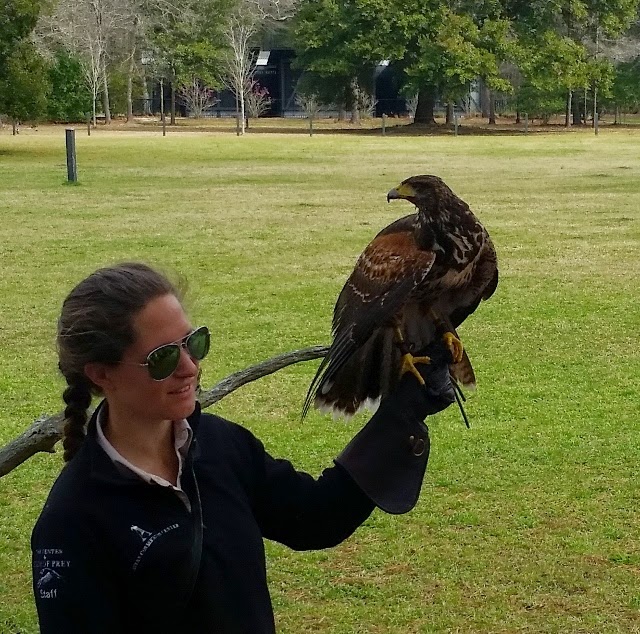 hawk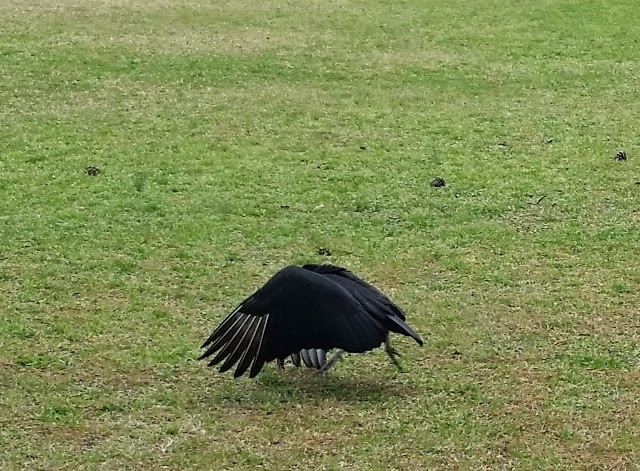 Black vulture…when they find a dead
carcass, they hover to hide it from other
scavengers
This little barred owl just didn't want to
come out of the safety of the tree…it had
gotten extremely windy…their wings are
not built for winds!
They doctor them with the intent to send them back into the wild. They do everything during their
rehabilitation resembling their natural habitat as closely as possible. Their success rate is approximately 65% which
is quite impressive. Birds that are
healed well enough to live but whose injuries were too severe to enable them to
return to the wild are cared for at the center with absolute love and a passion
for their well-being! It was an honor to
meet some of the staff!!!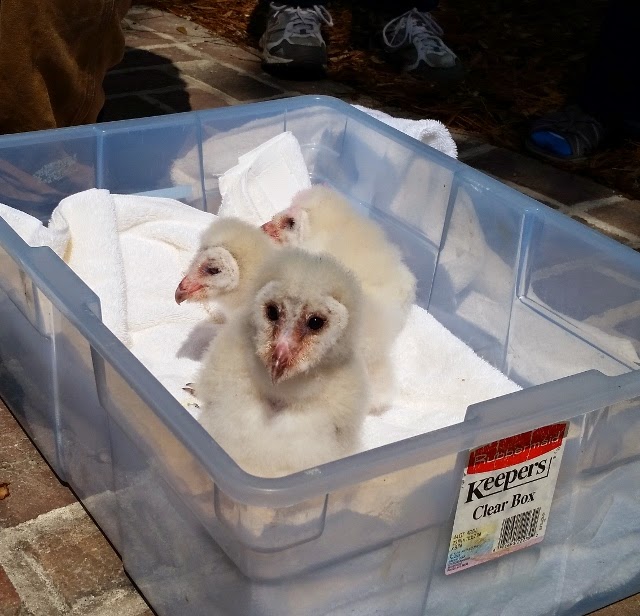 4 week old barn owlets
When they continuously opened and
closed their beaks, I thought they were
trying to make a sound…nope…they were
panting because they were hot…they
DON'T HAVE SWEAT GLANDS!!!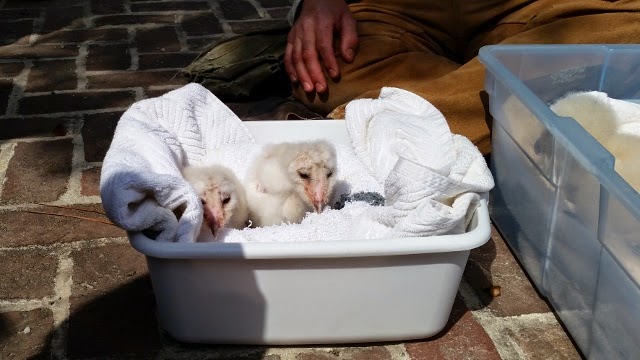 2 week old barn owlets…same litter!!!
Late arrivals…lol
They were sooooo soft!!!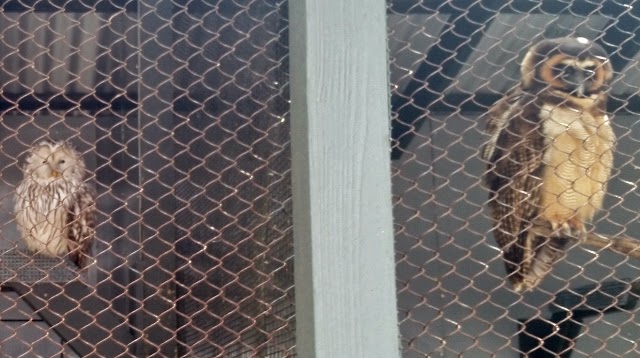 Injured owls that live at the center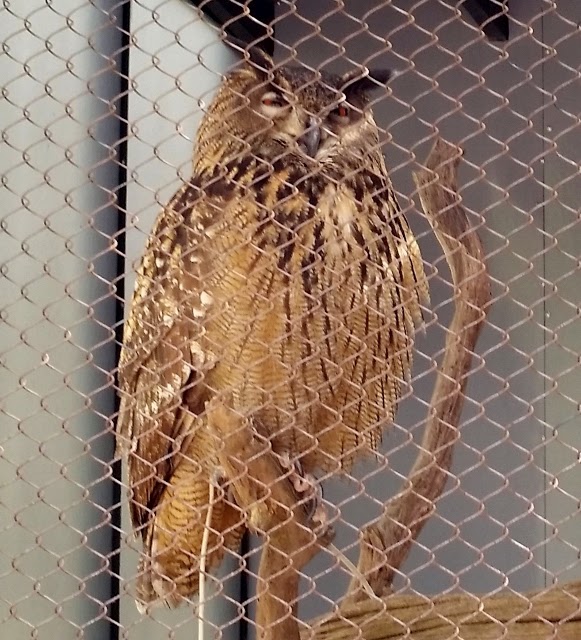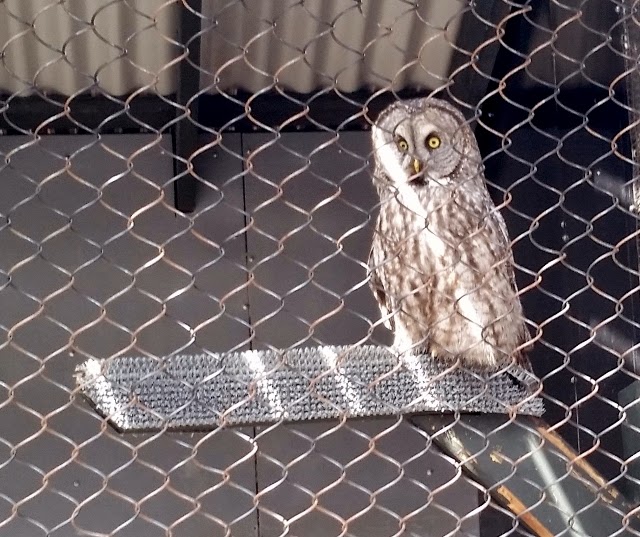 Okay…I'm AWAKE!!!! lol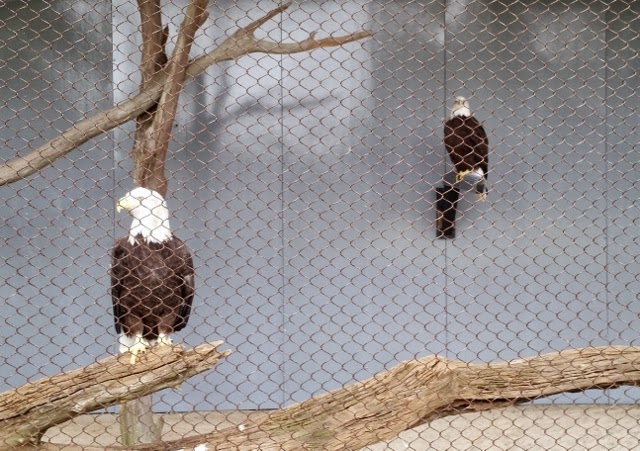 Bald eagles also unable to
return to the wild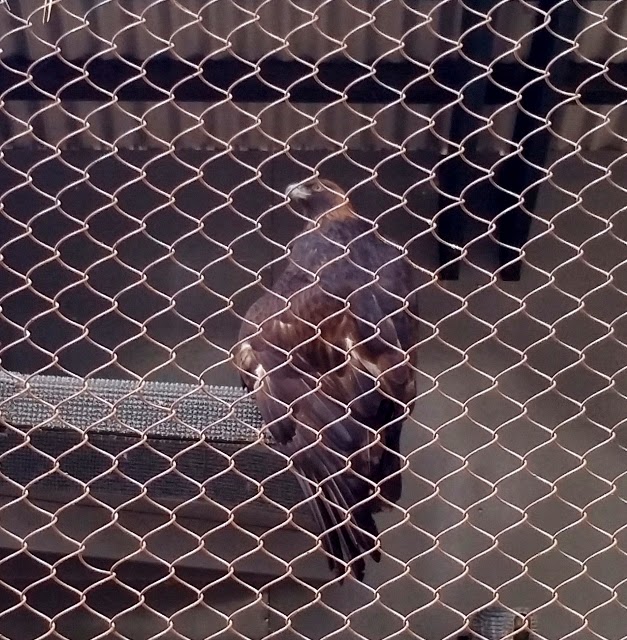 Golden eagle
Bright Spot – While sitting at the
amphitheater during the flight demonstration, I met Jenny and Beth Ann…great
friends that travel together whenever time and schedules allow! Meeting folks like them are truly a big part
of what keeps me on the road!!! We
chatted about the center, the little owl who wouldn't come out of the tree and
my traveling. One thing lead to another
as it often does and after we finished walking around, they joined me back at
the van! As it turned out, Beth Ann LOVES
Tinkerbell and she was ecstatic to see one of her quotes displayed on Van-Go!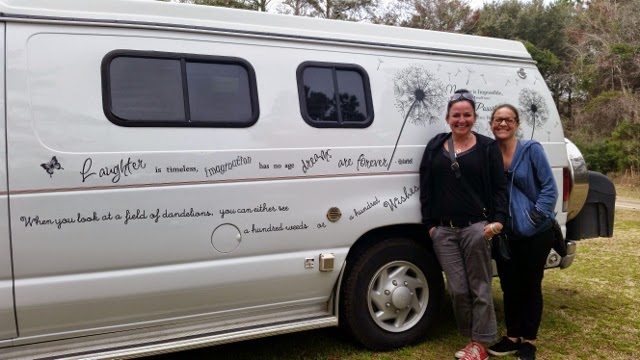 Beth Ann in front next to tinkerbell
quote…Jenny next to her
I took pics of them and they took pics of me
and we climbed into the van carefully (top was down) and chatted more!!! They even allowed me to show them my family
pics book…thank you so much!!!
Beth Ann has been wondering what she will do when she retires. She had considered some traveling but with
considerable trepidation. I think that
after our discussion, she may be inspired to let go of some of that fear and
"GO FOR IT'! Beth Ann, when you get on
the road, I expect to hear from you!!!
Good luck and God bless!
Jenny shared a fabulous experience that she and Beth Ann had
recently! Jenny's pet bulldog that she
loved dearly passed away about 4 years ago.
The other day, on her grandmother's birthday (who she also adored and
has passed), Jenny and Beth Ann were walking along the beach at Isles of
Palm where they are staying here, and Jenny commented that she hadn't seen a
bulldog in like forever and that she would love to see one. Sure enough Beth Ann spotted one right there
on the beach and told Jenny. Jenny
delighted in this synchronistic event!!!
Happy and safe travels to you both! It was my pleasure to hang out with you for a
little while!!!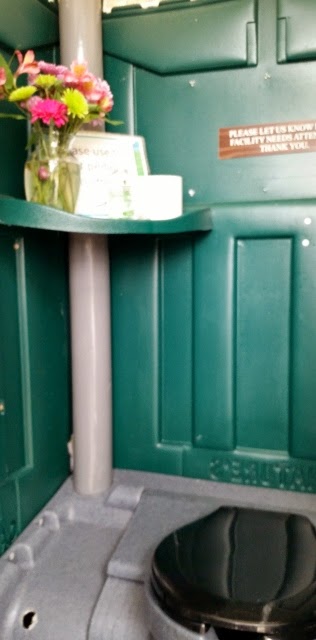 WOW…even the spot a pots were well taken care of!!!
Flowers!!!!!