My first actual
trip on Breeze was a complete success!
Thirty eight miles round trip! I
loved it. I had no idea what was going
to be required of me before I set out on my journey into Burlngton, VT on the
OPEN ROAD!!! Let's just say a lot more
faith and trust than was anticipated as well as a good eye and quick reflexes! The most exciting part was that I got to park
in the "motorcycles only" section and didn't have to pay the meter!!!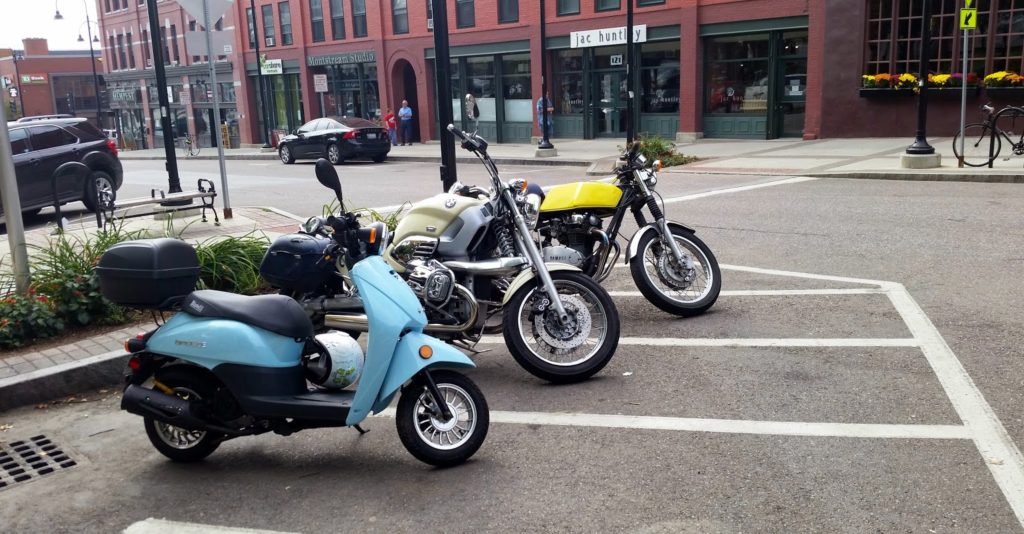 Burlington is a
fun little town with shops and restaurants along a 6-8 block stretch of
promenade…no vehicles allowed! Also
great places on the outer side streets .
Bright Spot-
I stopped to get a bite at one of the
open- air cafes called Sweetwater: An American Bistro. I enjoyed the most delectable roasted beet
salad ever…yum! –
It was there that I met Kendall, a delightful young woman! Mid May she left her home in MA to join her
boyfriend Josh here in VT. They had
survived a long distance relationship for a whole year prior. After a few months of 'transition bumps',
Kendall is feeling quite proud of herself for taking that leap of faith. In addition to her relationship with Josh
going great, she had Face-talked with her parents that morning which was such a
wonderful way to start her day. There is
a peaceful balance in her life and she is very grateful for that! Thanks Kendall for sharing such a happy
story!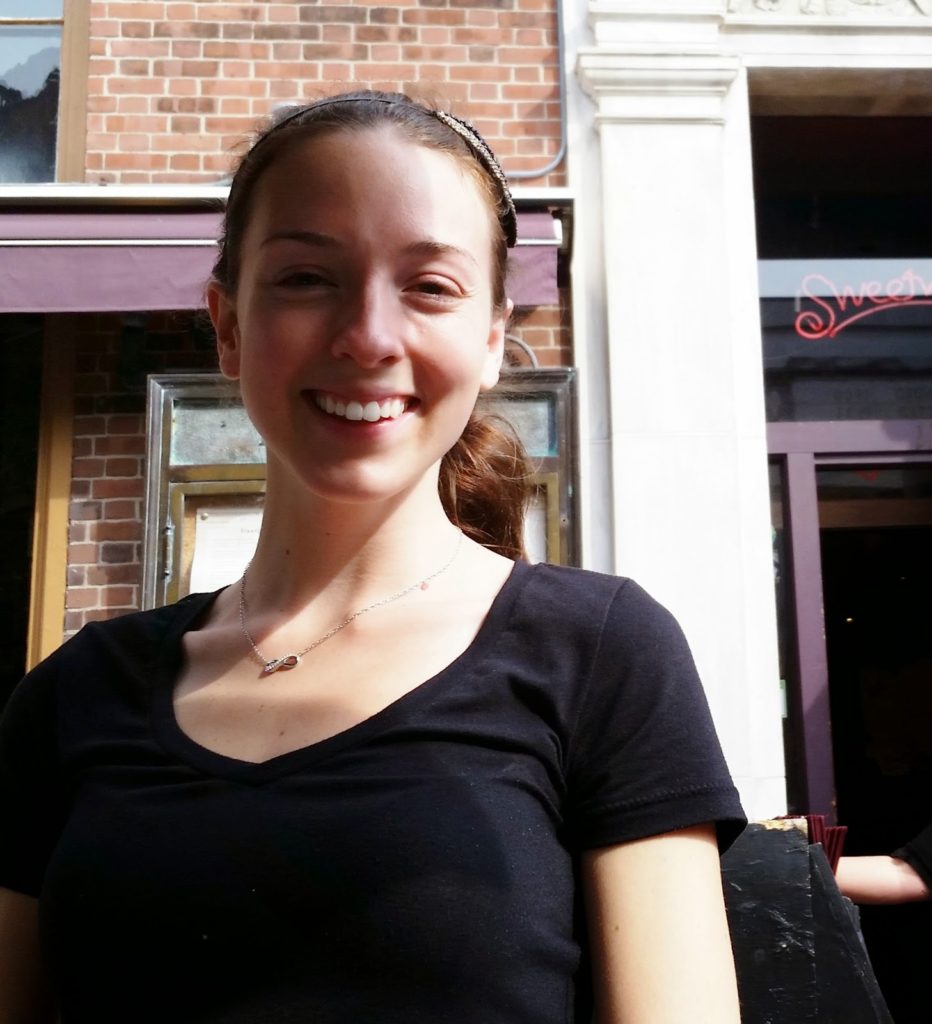 Kendall
I walked all
around and happened upon a great shop called "Ten Thousand Villages", a fair
trade retailer. Fabulous items from all
over the world were being moved about by the shop's many cheerful employees as
it was the season to give the place a fresh look!
Bright Spot– A very pleasant woman named Therese
greeted me. As it turned out she was the
manager and she explained about the hustle and bustle going on. She also shared the secret of the all the
smiling faces flittering about so productively!
Therese made a big batch of her homemade cookies!!! Her special cookies were made with Vermont
whole wheat and local apples and the oats were from Quebec. Of course, at this juncture in our
conversation, I informed her that she could NOT tell me a secret like this
without allowing me to experience the cookies' smile-producing magic first
hand!!!! Therese went to the back and
graciously returned with a wonderful treat for me! After the first bite, it was clear why
everyone was so HAPPY! Thank you,
Therese!!!