Wow…between having a 'work schedule' again, not having access to the internet for 5 days and living 3 different places in 2 weeks…I just realized that 10 days have gone by without posting!!! Sorry especially to the Bright Spots that may have been waiting to see their story!!! They are here!!!
Well, I have embraced city life here in Baltimore! Staying at my son's place 4 days during the week, which is MUCH closer to my 'temp nanny' job, has afforded me the opportunity to ride the Light Rail to and from work. I am nearly a 'pro' at it…got the ticket purchasing down, know the schedule, and actually know which way I'm going now after 3 weeks…LOL Yesterday, I even took it to the Inner Harbor for a scenic stroll, to eat and have some fun. I didn't get to ride the dinosaur paddle boats because there was a line much longer than I cared to wait in and the boat ride I wanted to take didn't have enough passengers to go out before I needed to leave…bummer times 2! I WILL experience them both before I go on the road again!!!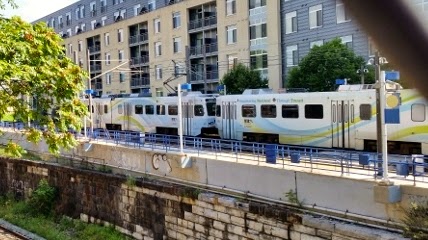 Light Rail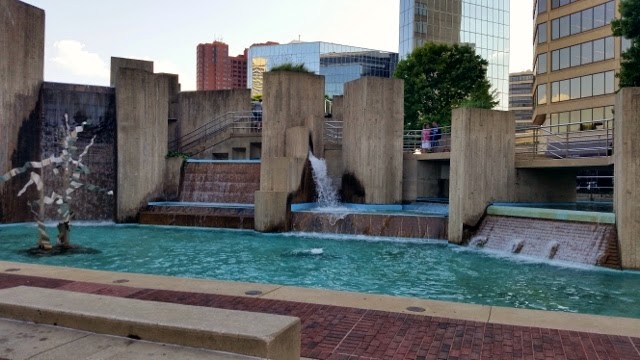 On my walk to the Inner Harbor
There was a very quick but heavy rainfall the other day that created jump worthy puddles. Even though I couldn't find anyone to take my picture jumping, I DID take a picture of the puddle…LOL
My puddle
While I was at the
Harbor, I stopped in a restaurant to have dinner and there I found a wonderful
young woman who was a delight to speak with and who also shared her Bright Spot with me.
Angelina, my server, had been looking for a second job opportunity and
just 3 days ago was hired there at Bubba Gump Shrimp Company & Market.
After talking for just a short while, I was thinking that restaurant made
a very wise choice when they added Angelina to their staff! Thanks
Angelina and good luck!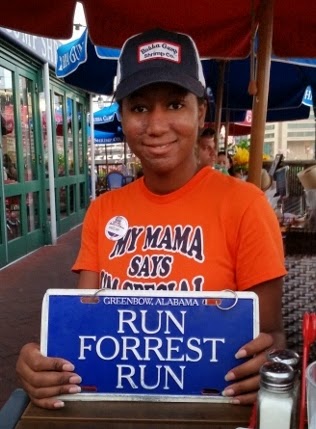 Angelina
Last week I was at the neighborhood Target getting
some pictures developed. The woman next to me was having trouble with the
machine and her memory card.
Bright Spot
-Unfortunately, my
attempts to assist her were unsuccessful, however, we got to talking about my
adventure and Mary shared 'proud Nana' information with me! Her grandson,
Benjamin, graduated from Spotswood HS in Harrisburg, PA in June having won the
Medallion Award for academic achievement 2 years in a row!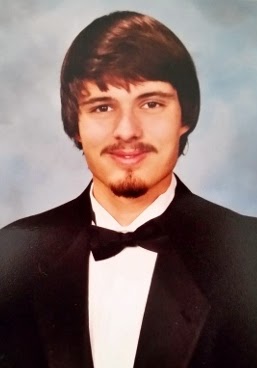 Add caption
Benjamin also excelled on the swim team for his
school and country club. In addition, he was awarded a certificate for
his dedication and enthusiasm in helping young kids! This accolade was
created just for him! Mary got a little teary-eyed as she spoke about
her grandson. Benjamin will be attending The University of Virginia in
the Fall. Good luck Benjamin and keep doing what you do…the world is
already a better place with you in it!!!
I have had a few opportunities to play creatively
and that is ALWAYS a good thing!!!
I'm decorating my scooter helmet with fine point
Sharpies. It started out looking like a bright white shiny alien
head…LOL It's still a work in progress, but it is coming along.
I'm having so much fun with it!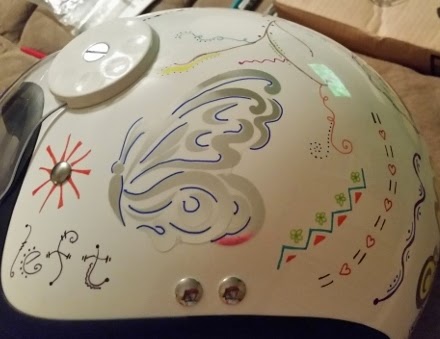 The left side…omg, I'm so silly sometimes!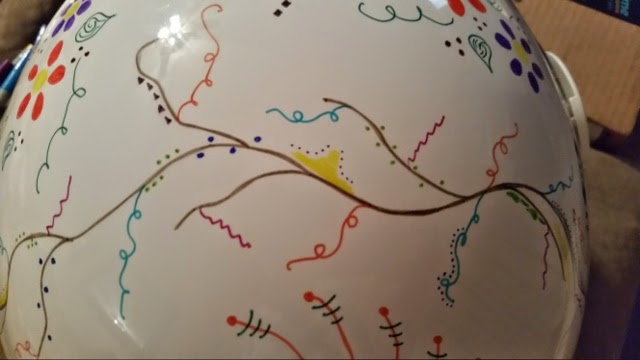 The top so far
Also, hanging out with a 2 and 4 year old 3 days a
week, creative thinking is a MUST…LOL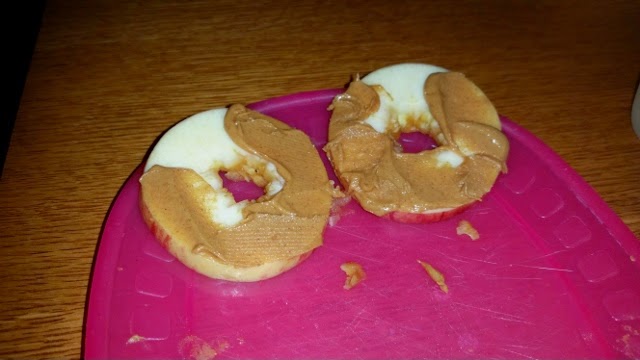 These, in case you don't recognize them, are
apple/peanut butter "donuts" with a non-messy "handle"