"The beauty of love is that you can fall into it with the most unexpected person at the most unexpected time, suddenly and ecstatically." Not just an interesting quote…an actual reality!
After I spent 4 months being held up in Florida because of my scooter accident and broken heel, I met the most wonderful man at a campground in Georgia that I didn't plan to go to and now we are going to travel the rest of the country together! For two people who were in no way looking for a partner, we sure have adjusted quite quickly and very well to the delightful idea! I've heard it said that relationships often blossom when you least expect it and it sure has proved to be so in our case.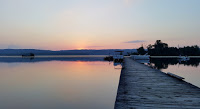 Sunrise at Mountain Lake in Langston, AL
where we spent
our first weekend together!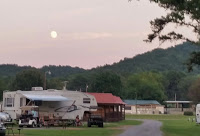 Full moon night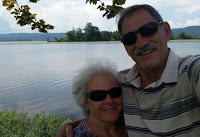 The Unexpected Couple!!!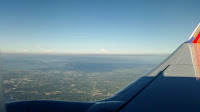 Tampa from 20,000 feet
Couldn't wait two whole months to
see each other again. I flew to FL for
a wonderful week's visit mid September!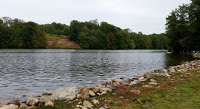 Myakka Lake, I think?!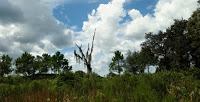 Awesome tree at Myakka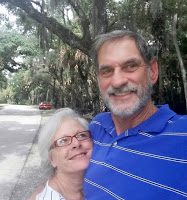 Carl and me at Myakka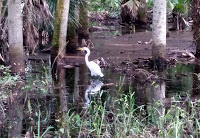 Egret searching for a snack
at Myakka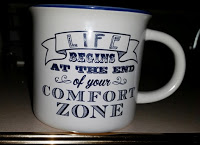 Carl got me this mug…didn't take him long
to figure me out…LOL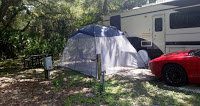 Our screened in patio..LOL
Carl and I will officially begin our adventure together on Monday, October 26th. We will spend the rest of 2015 at Myakka State Park in Sarasota, FL, drive to MD for him to meet my family in January and then head south and west across the country for the winter. I am so grateful for this "blessed surprise" and I am so looking forward to diving into my'new life.'