My first born, Matthew turned 33 on September 7th! Since then we have attempted to go to the Inner Harbor here in Baltimore to ride the illustrious "Chessie" paddle boats on a number of occasions…without success. So, we checked online to see what the off-season hours were and made a plan for this past Monday to finally "do it"! Little did we know, the hours til 6PM referred to weekends ONLY…OMG! Bummed but determined to have fun anyway, we opted for a boat ride to Fell's Point for a drink and snack, then to Harbor East for a…..drink and snack!!! And as anticipated…we had a blast!!!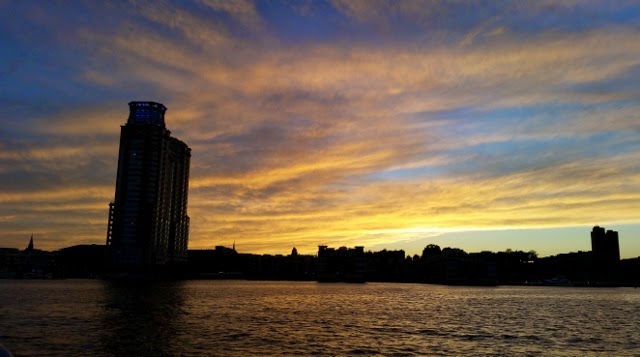 This bldg is referred to as the Oprah
bldg…she owns several "rooms/floors"
at the top and its where she stays when in
Baltimore.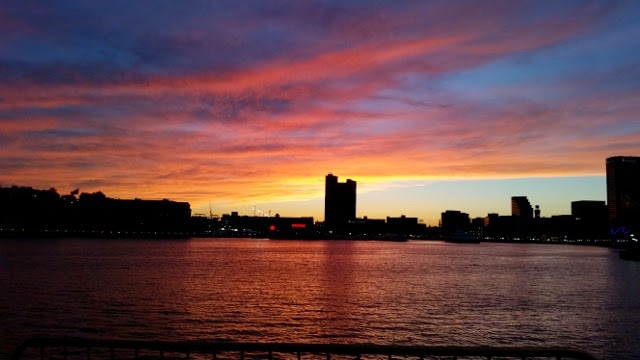 Sunset at the Harbor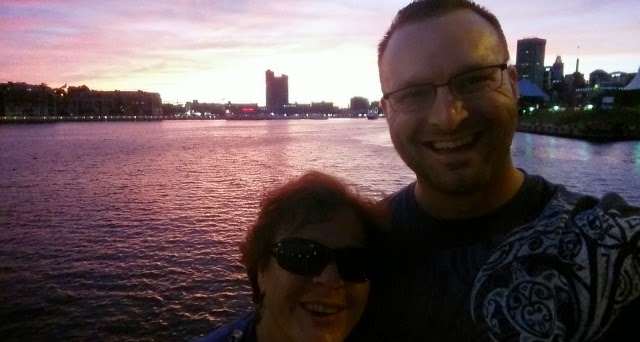 Mom and Matthew having birthday fun!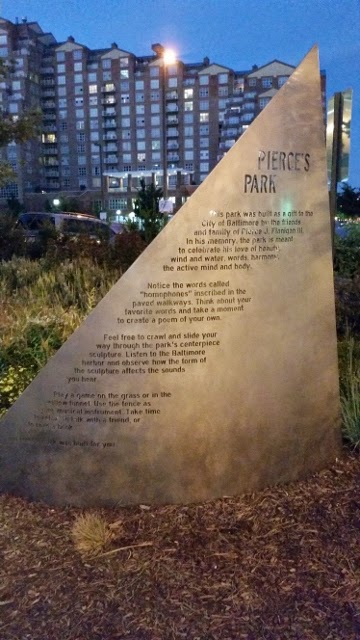 The entrance to a very
cool pathway downtown…
there are scattered homophones
laid in brick all along.
Sample homophone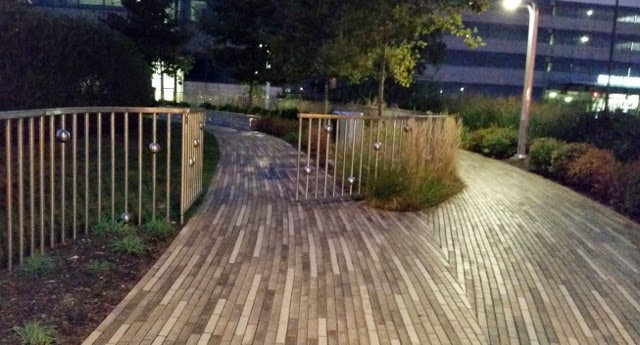 The path